Static switches
Static switches (to switch between power feeds) are used to switch from one feed to the other with a minimal voltage dip (shorter than 4 milliseconds). This can be very useful when switching between backup power and normal power is mandatory or to realize a fail over solution between two separate power sources.
Wesemann Webstores exclusively represents Static Power products in the Benelux and in Germany. At this moment we have a standard delivery time of two weeks but we expect to have more different units in stock in the near future so we can supply these systems directly after order. You can find some additional information about Static Power below.
Static Power
Globally recognised as the Automatic Transfer Switch – ATS - specialist, Static Power has designed the iSTS, a unique range of ultra-fast and intelligent thyristor/SCR free-standing, wall and 19" rack mounted Static Transfer Switches.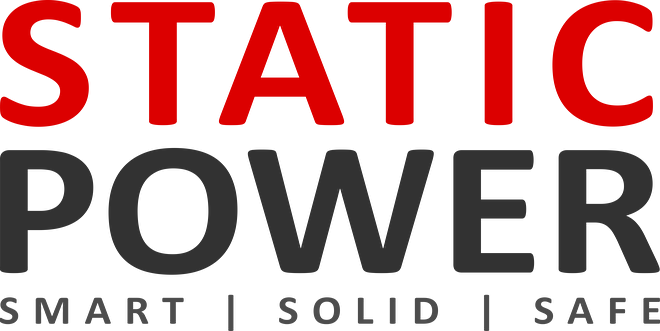 Some general information
Static Power is a privately owned Australian company, based in Melbourne where we design, manufacture, test and maintain our iSTS brand.
We export 85% of our iSTS to Customers operating over 50 countries in all domains including: Defence, Government, Critical IT operations, Power generation plants, Airport systems control, Hospitals, Railway signalling, Banking & Commerce, Building security, Telecommunications, Automated manufacturing, Space exploration & tracking, Road infrastructure, Retail distribution centres, …
iSTS technology is adaptable to all applications and can be customised to integrated 3rd party equipment or complement an existing product portfolio.
Please check for more information Static Power's linked-in page or the Static Power website.
Application by Wesemann
Wesemann itself integrates the iSTS technologie in their own designed intelligent power conditioners having its own no-break power facilities. This allows Wesemann to support the Static Power products also from an "inside user" point of view and provides support from the Wesemann engineering team, too.
Shopping cart
No items in shopping cart.